Organic Whole Green Oat Plant
for rabbits, chinchillas, guinea pigs, degus

Certified Organic, Fresh from the Farm!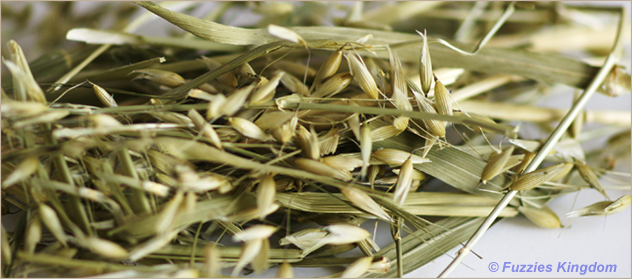 Incredibly nutritious – especially beneficial for underweight animals
Can be mixed with grass hays for foraging fun!
Helps wear down teeth properly
Builds healthy bones and nourishes the nervous system
Source of iron, phosphorus, zinc, copper, magnessium, zinc, folate, vitamin B1 (thiamin), vitamin B5 (pantothenic acid), and manganese
Whole Green Oat Plant with Milky Oats is very nutritious; it promotes general health and well-being, nourishes the nervous system. It is especially beneficial for animals who are underweight, suffer from seizures or recover from stress. Green oat plant can be mixed with hays for foraging fun! Oat stems and leaves help wear down teeth properly. Green stalks and leaves can be free fed.