Organic Hawthorn Delight Treat
for rabbits, chinchillas, guinea pigs, degus
Only Fresh, Certified Organic Ingredients used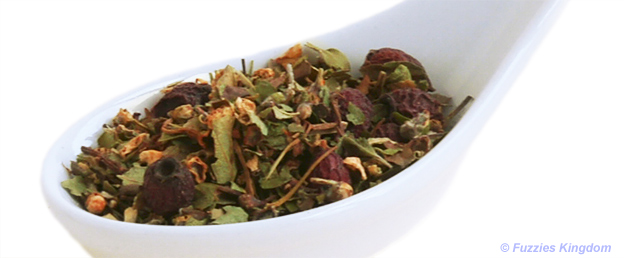 Organic Hawthorn Delight Treat

for rabbits, chinchillas, guinea pigs, degus
Contains active compounds with antioxidant properties
Source of hyperoside, vitexinrhamnose, rutin, vitexin (flavonoids)
One of the most valued heart tonics today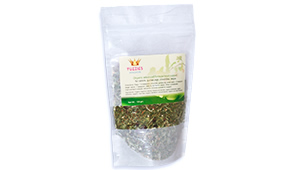 Ingredients: Organic hawthorn leaves, berries and flowers
Directions: Chinchilla, guinea pig, small and medium rabbits - 1/2 teaspoon twice a week; larger rabbits - 1 teaspoon twice a week; degu- 1/3 teaspoon twice a week.
Description: Hawthorn is a delicious, healthy and safe treat. Guinea pigs, chinchillas, rabbits, degus absolutely love it.
Helps prevent heart problems, berries also improve appetite and digestion, bioflavonoids enhance the absorption of vitamin C.
Net Wt: 105 gm
Safety: We only use herbs that have an excellent safety record over thousands of years of use by pets and people, and are widely used today. We do not add herbs that just look cute or sound fancy, much thought and knowledge is invested is each formula that we offer. We won't risk the well being of your pet offering sugary treats or a herbal compound that is not recommended for internal use by AHPA.